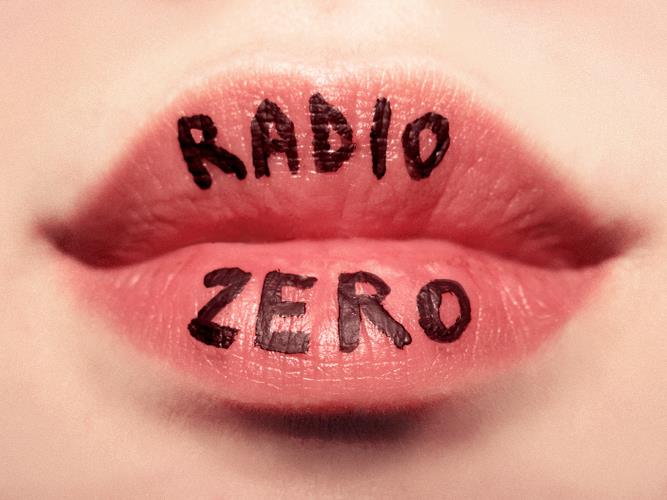 RADIO ZERO'S FEATURED ARTIST OF THE WEEK
IN RADIO ZERO'S LATEST BROADCAST, "THE BATTLES AND VICTORIES EPISODE" (04/13/19) OUR GUEST IS TRIBALATIONS! FYVIE SPEAKS ON BATTLE RAP! MOFOHARI SHARES SOME OF THE BEST NEW RELEASES AS WELL AS SOME CLASSIC TRACKS!
If you missed this episode check it out on the Episodes page!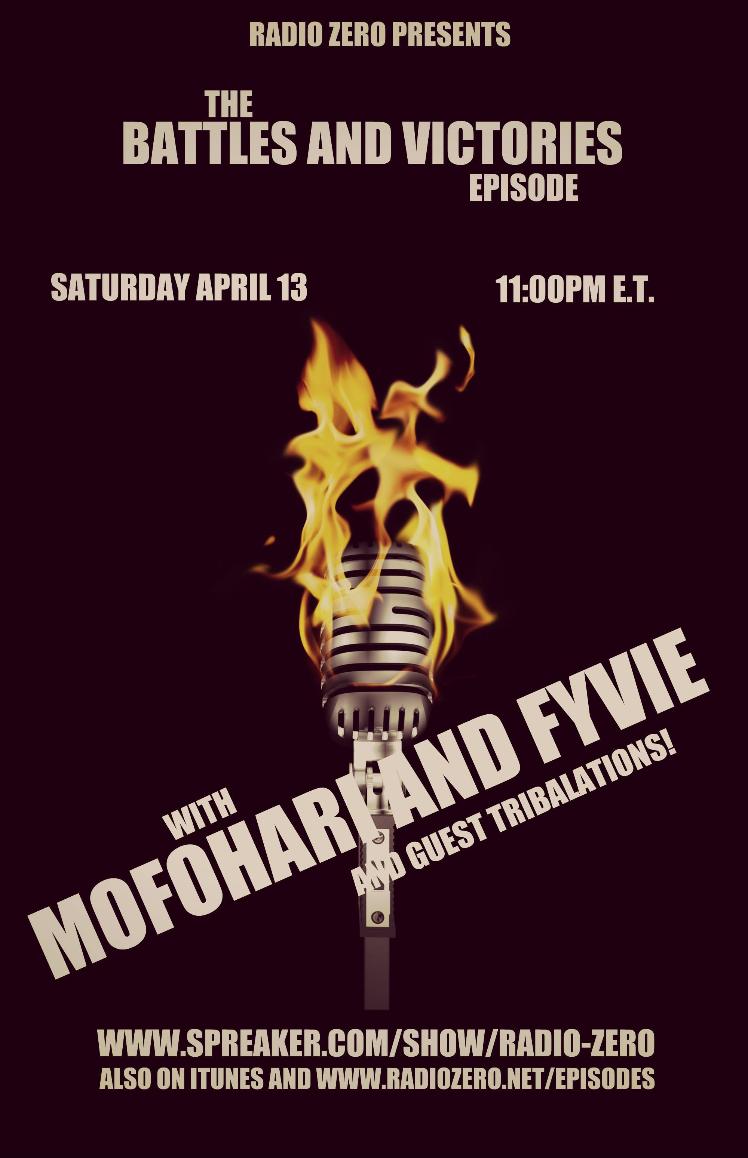 THE BATTLES AND VICTORIES EPISODE - Track List


Segment 1 - Rnb
Intro
Kali J (PUSH Artist) Prod Chris Prythm - In The Bag
Todd Mayes - Let It Go
Fred DuBose - That Man
Les - The Message
Marvin Gaye - I'd Give My Life For You (Salaam Remi LP Mix)


Instrumentals:
K-os - Crabbuckit
DJ Premier/Gang Starr - Mass Appeal
Gang Starr - Speak Ya Clout


Segment 2 - Tribalations
Tribalations ft G Way - O.M.G. (What Was That)
Tribalations - The Trilogy (Look Into My Eyes)
Triba Montana ft Touch Barz - Wavy (Villain Remix)
Nipsey Hussle ft CeeLo Green - Loaded Bases
Tribalations - I Came To Rock
Triba Montana on The Chrismorale Experience "The El Triba Episode" - Freestyle 1, 2 and 3
MOP ft Busta Rhymes - Broad Daylight
Tribalations - Official Weight Waving
Cool V - Clip - Cool V's Tribute To Scratching
Easy Mo Bee - Clip
Da Beatminerz - Clip
Tribalations - Rise To Power
Foxy Brown ft Total - I Can't
Tribalations - It's Getting Hotter
Naughty By Nature - Feel Me Flow
Redman - I'll Be Dat
Poor Righteous Teachers - Selah
Rah Digga - Party & Bullshit
Dave East ft Nas - The Hated
Tribalations ft Lutenet Prod G Smilez - Concrete
Tribalations ft Manifest - 80degreez
Big Chizzy - 1000 Miles


Instrumentals:
Naughty By Nature - Uptown Anthem
Daz Dillinger - All I Need
Mos Def - Respiration
Black Moon - Enta Da Stage
Black Moon - I Got U Opin (Remix)
Naughty By Nature - Jamboree
Chrismorale - Cypherock
UMCs - One To Grow On


Segment 3 - Fyvie/Battle Rap
Eric B & Rakim - I Ain't No Joke
LL Cool J - I'm Bad
Big Daddy Kane - Raw
KRS-One - Ya Slippin'
MC Ren - Final Frontier


Instrumentals:
The Alchemist - The Essence
Bad Azz - Ghetto Star
Large Professor - Large Pro Says


Segment 4 - MofoHari/New Releases/Classics
Grand Surgeon ft Ruste Juxx & LG Roc - Bring The Terror
Bishop Lamont - Welcome
Jophlo & DJ King James NYC ft Nicole Sebella - Cool 32
Illa Ghee ft Skyzoo - Dust Juice
Vinnie Paz & Tragedy Khadafi - Cinematic Echo
Rim Da Villain ft Eddie Kaine, Ty Da Dale, Sauce Heist - Thru Da Head
Anderson .Paak ft Brandy - Jet Black
Diabolic & Vanderslice ft DJ Revolution - Simon Phoenix
Eto & Superior ft Skyzoo - Take Y'all Back
Rockness - Figure 44
King Magmetic & DOCWILLROB - Targets
1 Shot Spitune - Hired Hand
DJ 20-20 - Misery (What'z On Ur Mind)
Shabaam Sahdeeq - Black Book Session
Kwest Tha Madd Lad ft L.I.F.E. Long - S.P.I.T. (Speaking In Tongues)
Kasper ft Apokalips The Archangel - Win Or Lose
Luminous (L.E.O. & Age) ft Last Measure - Echo's Beach
Outro


Instrumentals:
ATCQ - Luck Of Lucien
The Clipse - Grindin
9th Wonder - The Bodega