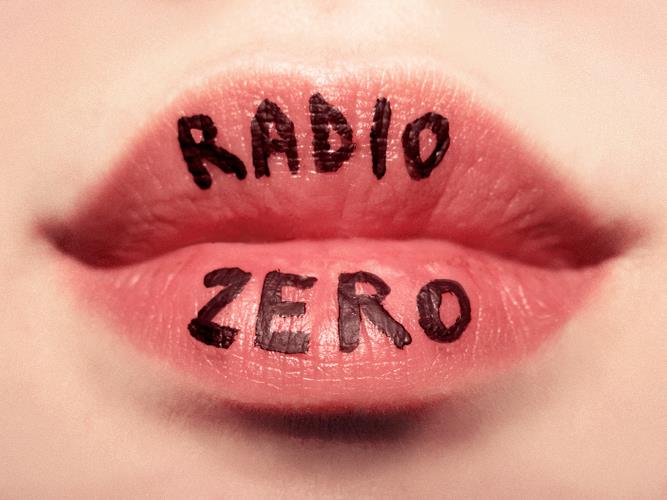 RADIO ZERO'S FEATURED ARTIST OF THE WEEK
IN RZ'S LATEST BROADCAST (09/23/23) #39 - THE PUCHIE 2 THA BEAST
EPISODE - GUEST OF THE EVENING IS VETERAN PRODUCER/ARTIST/GRAPHIC DESIGNER/ENGINEER PUCHIE 2 THA BEAST AKA
FS 201-973!
HOST MOFOHARI SHA
RES
SOME OF THE HOTTEST NEW R&B AND INDIE RELEASES, ALONG WITH A FEW INDIE CLASSICS.
*CELEBRATING RZ'S 10+ YEARS REPRESENTING THE HIP HOP CULTURE, THE COMMUNITY AND INDIE ARTISTS.

TUNE IN AND BRING SOMEBODY WITH YOU TO THE CHATROOM!

Tune in right here on the
Episodes page
.
If
you missed this episode check it out on the Previous Episodes page!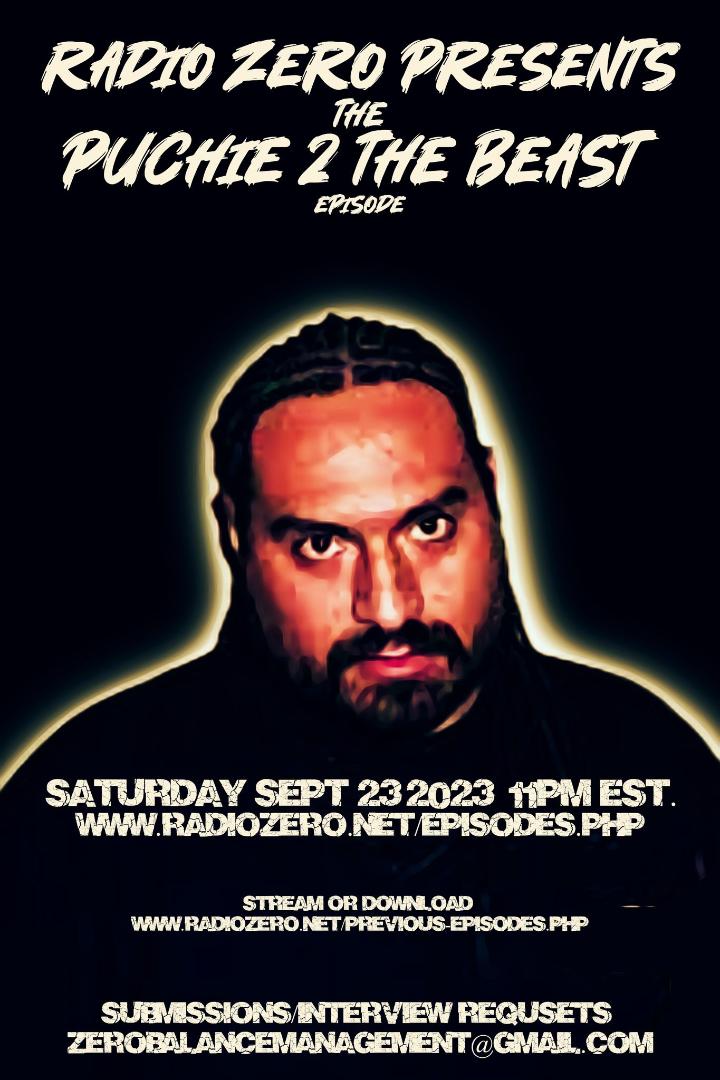 RZ 39 - THE PUCHIE 2 THA BEAST EPISODE


SEGMENT 1 - PUCHIE 2 THA BEAST INTERVIEW
NAS ONE MIC RZ INTRO
JIMMY SPICER - MONEY (DOLLAR BILL Y'ALL)
SWEET G - GAMES PEOPLE PLAY
FS 201-973 - EYEZ OF A HUSTLA
FS 201-973 FT ALPHONZ - THE CHOICE IZ YOURZ
THE SUGARHILL GANG - RAPPERS DELIGHT
FS 201-973 FT PACE WON - THE SLUMLORD
FS 201-973 - NBA BALLIN
FS 201-973 - SPARKLERS ON THE BOTTLE
FS 201-973 - DIAMOND IN THE ROUGH
FS 201-973 - CELEBRATE THE HOOD
FS 201-973 - GET IT IN
FS 201-973 FT PERCEE P - STAY FOCUSED
FS 201-973 - NEVER THROW THEM RHYMES AWAY
PUCHIE 2 THA BEAST FT RUSTE JUXX - EVERYTHING REAL
INSTRUMENTALS:
TUPAC FT DR DRE - CALIFORNIA LOVE
GANG STARR - SPEAK YA CLOUT
BEATNUTS - TRIFLICTS - GENUINE
DILATED PEOPLES FT GURU - WORST COME TO WORST
LARGE PROFESSOR - LARGE PRO SAYS
NAS - HALFTIME
DAZ DILLINGER - ALL I NEED
KURUPT - WHO RIDE WITH US


SEGMENT 2 - INDIE RELEASES + CLASSICS
JOHN JIGGS FT A.F.R.O - THE MADNESS
WELL MADE CHOICE FT WAYZ DA DON - AWESOME
POP DA BROWN HORNET - THE UNDAGROUND EMPEROR
S.P.O.T - GET YOURS
CHUCK PLATINUM - THE REALITY
FADAZE - I AM HIP HOP (HIP HOP IZ DEAD)
DCYPHA FT NYA THRYCE - ITS HIP HOP
GLUE HEFNER - GOT IT ALL
SCRILLA GAMBINO - GUNZ N BUTTA
CHRISMORALE PROD BY VEK CMD - THE DRAGON
B.DVINE - WIDER PERSPECTIVES
NAS - BASED ON TRUE EVENTS
NAS - BASED ON TRUE EVENTS PART 2
LAST MEASURE X SILENSIR FT L.E.O., BC & ESPIONAGE - WE NEED MORE HEROES
SOLO NITTY GRITTY FT CHINO XL - ICONIC
BIG PAK - GOT NOTHIN
CHUCK PLATINUM - BANK ROLLIN
JUS P & BODYBAG BEN FT RUSTE JUXX - SNAKE BITE
STAT QUO - GRITZ (VILLAIN REMIX)
PROLIFIC FT D-SISIVE & TOMMY RIOT - FOREVER AFTER
CHRISMORALE PROD BY WYZE INTELLECT - FANTASY ISLAND
NYA THRYCE FT TONE SPLIFF - BETTER THAN THE REST
M. H. JAYLA & JQ.TMBR - NEED ME
SHEA BARZ - VOICES IN MY HEAD

AZARIAH X KIDD CALLED QUEST (YOUNG BLACK & GIFTED)-DAY ONES
LEASH DA BEEAST - QUARANTINE PURGE
DJ R DUBL FT YOUNG HUMP, PACE WON, BURROWZ, RUSTE JUXX, BLAQ POET, SAYZEE PROD TONE SPLIFF - DEATH WISH
CHUCK PLATINUM - LET THE WOLVES PLAY
UNITED OUTRO
INSTRUMENTALS:
CHRISMORALE - POISON