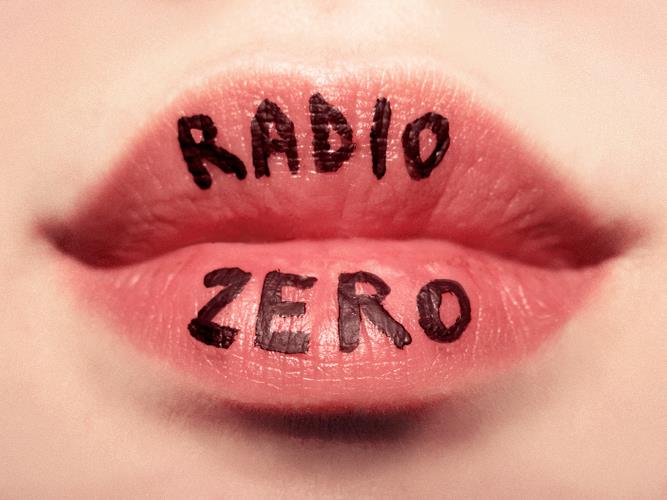 RADIO ZERO'S FEATURED ARTIST OF THE WEEK
IN RZ'S LATEST BROADCAST (03/25/23) #22 - THE FIREBOMB EPISODE", MOFOHARI SHARES SOME OF THE HOTTEST NEW RnB AND INDIE RELEASES. *CELEBRATING RZ'S 10+ YEARS REPRESENTING THE HIP HOP CULTURE, THE COMMUNITY AND INDIE ARTISTS.
If
you missed this episode check it out on the Previous Episodes page!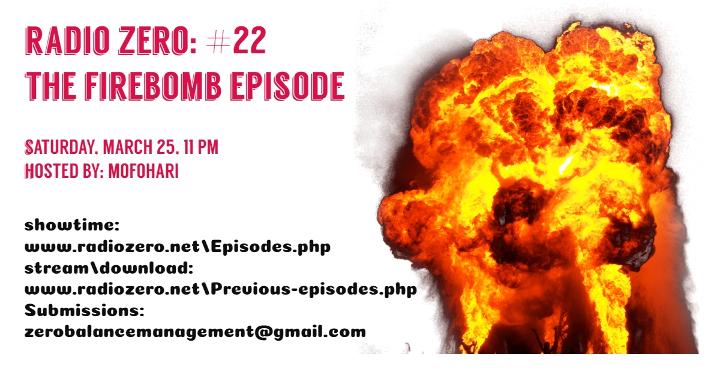 RADIO ZER0 - # 22 THE FIREBOMB EPISODE


SEGMENT 1 - RnB
MARI VEE - DON'T SAY MY NAME

ILY TRULY FT NE-YO - BABY I
MUSIQ SOULCHILD - BEAT OF A SLOW DANCE
MOFOHARI - FEEL THE POWER
INSTRUMENTALS:

Ameriie - Take Control


SEGMENT 2-NEW INDIE RELEASES+INDIE CLASSICS
CHIEF SUPREME - VATERUNSER

APOKALIPS THE ARCHANGEL - NEVER SETTLE FOR LESS
DJ D SHARP & ST SPITTIN - SEAT AT THE TABLE
CHUCK PLATINUM - CHAKANGA
CHE NOIR FT PLANET ASIA - CAPS LOCK
WELL MADE CHOICE FT WAYZ DA DON - AWESOME
RAYNE STORM FT CAM'RON - JUMP
ARCH NEMI - RADIO ZERO DROP
CHUCK PLATINUM - BACK TO THE BASICS
DCYPHA & NYA THRYCE PROD WYZE INTELLECT - HIP HOP
BHCG - BE SAFE
CHRISMORALE & VEKSNARES AKA VEK CMD - STREETFIX
BHCG - HUHHH BRUH (MACK WYATT,BLOK PARTY,EARN DINERO,SUGAHILL PROPHET,SCRILLA GAMBINO,CHUCK PLATINUM,WAYZ DA DON)
NYA THRYCE - LIL SUMTHIN
HIT-BOY & NAS - THE TIDE
FADAZE - FULLBLOOM
CHRISMORALE - GOODGIRL
MA$ERATI MONEY - OHHH
VERSE4VERSE CREW FT TOAST 187 FT MIC MOUNTAIN - CASHMERE COQUITO
THE M.U.T.T.S (B.C. & L.E.O.) FT HELLSPAWN DARKNESS - THE BALANCING ACT
HARDTIME RECORDS/JOEY MAJORS FT 38 SPECH & GREA8GAWD - THE END OF THE WORLD
SNOTTY - PTSD
KEN-C PROD BY KIDD CALLED QUEST - VANILLA ICE
SCRILLA GAMBINO - OUT THE BLUE
CHUCK PLATINUM - CURSE OF A GENIUS
ANNOUNCEMENTS

UNITED OUTRO
INSTRUMENTALS:

8-BZA - Awareness
A-Ra aka Mr Amin - Club Mellow
Chrismorale - Efflove
Chuck Platinum - Curse of A Genius
Chuck Platinum - On Your Mark