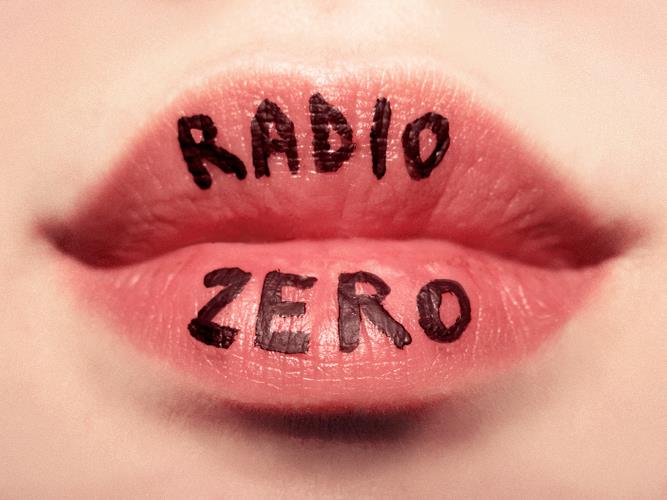 RADIO ZERO'S FEATURED ARTIST OF THE WEEK
IN RZ'S LATEST BROADCAST (11/12/22) "THE NINETEEN NINETY NOW EPISODE", MOFOHARI SPEAKS ON THE TOPIC OF THE EVENING. COMPETITION THIS WEEK WITH A PRIZE! SHARING SOME OF THE HOTTEST NEW RnB AND INDIE RELEASES. FYVIE SHARES SOME OF HIS TOP TRACKS OF THE 90S! *10TH YEAR REPRESENTING THE HIP HOP CULTURE, THE COMMUNITY AND INDIE ARTISTS.
TUNE IN AND BRING SOMEBODY WITH YOU TO THE CHATROOM! If
you missed this episode check it out on the Previous Episodes page!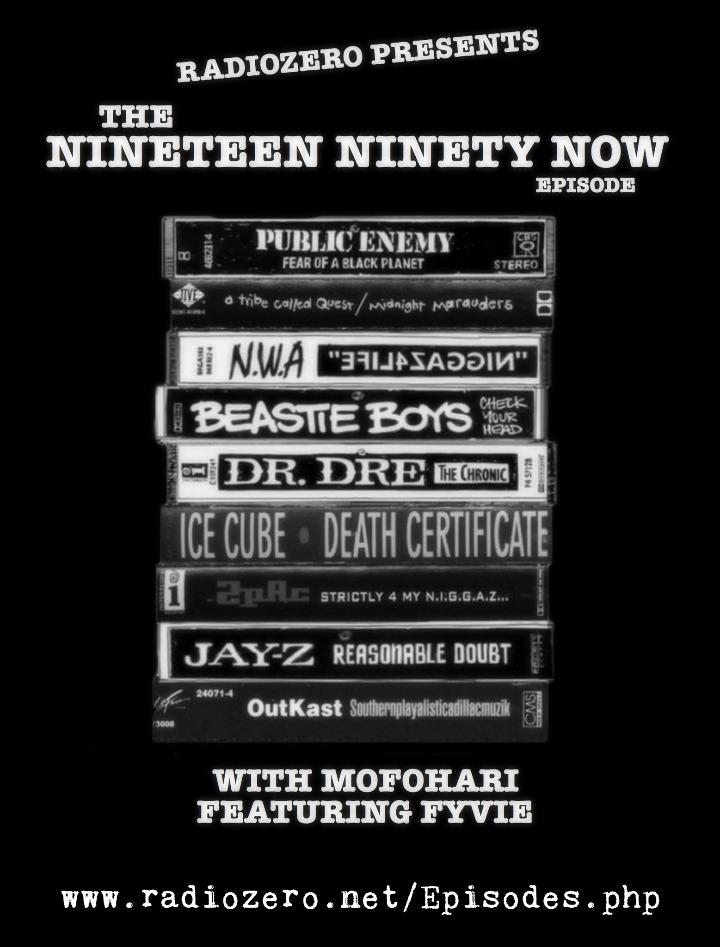 09 THE NINETEEN NINETY NOW EPISODE -
TRACK LIST


SEGMENT 1/MOFOHARI
RZ INTRO + HIP HOP HISTORY:
A TRIBE CALLED QUEST - AWARD TOUR
THE JUNGLE BROTHERS - I'LL HOUSE YOU
WU TANG CLAN - C.R.E.A.M.
PETE ROCK & CL SMOOTH - THE MAIN INGREDIENT
WU TANG CLAN -CLAN IN DA FRONT
GZA -DUAL OF THE IRON MIC
PETE ROCK FT METHOD MAN - HALF MAN HALF AMAZIN
TIMBALAND & MAGOO FT MISSY ELLIOT - UP JUMPS DA BOOGIE
UGK - SOMETHING GOOD
BLACK MOON - HOW MANY MC'S
INSTRUMENTALS:
WU-TANG CLAN - TRIUMPH


SEGMENT 2/INDIE RELEASES/MOFOHARI
CHUCK D AS MISTACHUCK FT NABATE ISLES-THE AMAZING WILLIE MAYS TRACEY LEE FT OJIZZ-PTXXV
KING SUN FT VERBAL KUSH AND 3RD WORLD DON - I'M LOVIN' IT (THE BENTLEY SONG)
HOMEBOY SANDMAN FT DECA - SOURCE CODE
TEFLON & DJ PREMIER - CONTRABAND
KOOL KIM MC - THE UPRISE
MIC MOUNTAIN FT PRINCE PO KIN CEE (CUTS BY MR SCRATCH HOOK) - STORMY BLUES
NAPOLEAN DA LEGEND & GIALLO POINT FT NEJMA NEFERTITI - NAS AND AZ
SHABAAM SAHDEEQ & JOHN JIGGS - TYRANT
MODAZE - BRING IT BAKK
CHUCK PLATINUM - HIP HOP EVANGALIST
INSTRUMENTALS:
A TRIBE CALLED QUEST - LUCK OF LUCIEN
HEAVY D - NOW THAT WE FOUND LOVE


SEGMENT 3 - SAY WHAT?!?/FYVIE
PUBLIC ENEMY - WELCOME TO THE TERRORDOME
GETO BOYS - MIND PLAYING TRICKS ON ME
BEASTIE BOYS - SO WHAT CHA WANT
SOULS OF MISCHIEF - 93 TIL INFINITY
NAS - IT AIN'T HARD TO TELL
LUNIZ - I GOT 5 ON IT
GHOSTFACE KILLA - DAYTONA 500
SCARFACE & TUPAC - SMILE
CAM'RON - 357
DEAD PREZ - HIP HOP


SEGMENT 4 - ANNOUNCEMENTS/OUTRO/MOFOHARI
INSTRUMENTAL:
CHRISMORALE - TALKIN